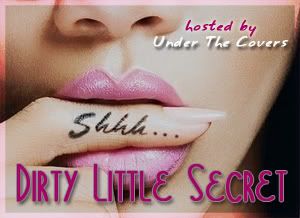 Dirty Little Secret
is a weekly meme hosted by us at
Under the Covers
. Every Thursday we get to know other bloggers and our readers more intimately by asking them a question hoping to reveal their dirty little secrets. We hope that you will all join us!
This week's question:
I
f your dream man was in your clutches, a pack of condoms (and any other actrouments you may need!) and some saucy underwear on what would be the first fantasy you and your hunk played out? And who would your dream man be?
OK so let me tell you my hunk for this fantasy would be Kellan Lutz ( With his darker hair) as a fireman who saved my life and I invite him back to my place so I could "PERSONALLY" thank him in my own special way!!

*Lisa
Thanks for saving me hot stuff


You naughty boy I think you need a shower


Got clean the ash from the fire some how :)

How about a little Bondage??

How bad do u want it?