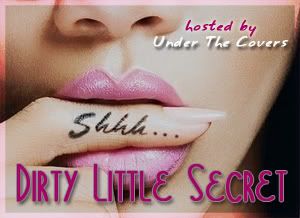 Dirty Little Secret
is a weekly meme hosted by us at
Under the Covers
. Every Thursday we get to know other bloggers and our readers more intimately by asking them a question hoping to reveal their dirty little secrets. We hope that you will all join us!
This week's question:
What books have recently made you cry?
I haven't personally read any books that have made me cry in a while so this question is a hard one for me I try to stay away from the tear jerkers but when I do have the chance to read a tear jerker I will come back and give you an update but I have watched a movie that made me cry like a blubbering idiot !
*Lisa
Well unlike Lisa I have come across a book that made me cry so hard like a 5 year old and it was Everneath by: Brodi Ashton. This story still haunts me till this day its hard to explain but if you get the chance to read it you so will understand were I'm coming from .