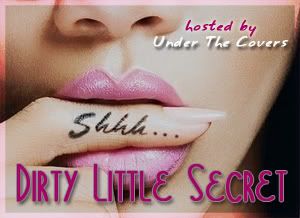 Dirty Little Secret
is a weekly meme hosted by us at
Under the Covers
. Every Thursday we get to know other bloggers and our readers more intimately by asking them a question hoping to reveal their dirty little secrets. We hope that you will all join us!
This week's question:
If you could replace the heroine in a scene with yourself , which scene would you pick and why?
I so would change places with Juliette from Shatter Me hello locked in a cell with Adam for weeks, days etc we so would do more than just talking . Or even better when they both run away to his home and have that steamy kiss interrupted by his little brother darn kids..lol
*Lisa